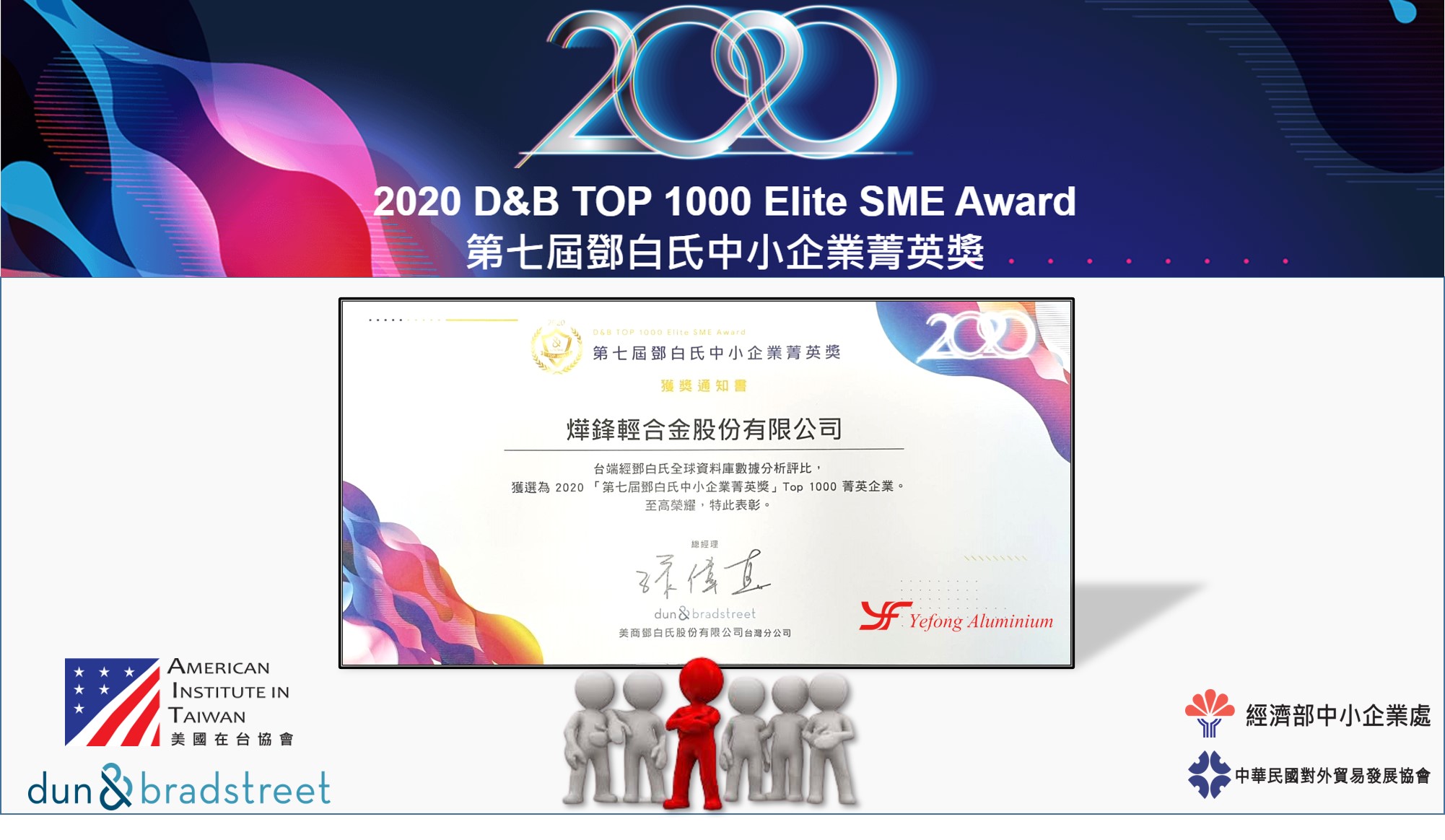 30 Nov

YE FONG ALUMINIUM INDUSTRIAL LTD. IS RECEIVED 2020 DUN & BRADSTREET TOP 1000 SME ELITE AWARD

Source : https://event.dnb.com.tw/awardsInfo.html

The Dun & Bradstreet, global leader of commercial data and analytically-derived insights, selected the TOP 1000 SME from more than 1.4 million domestic SMEs. depends on export amount, purchasing power, financial stability. And select MVP of the year by evaluating enterprises' market positioning, innovation ability, strategy and company culture, etc.

YE FONG ALUMINIUM INDUSTRIAL LTD. is selected as the D&B Top 1000 Elite SME Award of 2018 & 2020.